New Patient Special
To help you take the first step and book an appointment with us, we offer a comprehensive New Patient Special that includes everything you need for just $269.
Learn more
Welcome to Wickham Terrace Dental
Brisbane City Dentists
Our experienced team of dental professionals are passionate about helping you achieve the very best oral health.
Using the latest dental technology, our skilled Brisbane city dentists provide high quality general dentistry, restorative treatments, and cosmetic dentistry. We can provide you with general preventive dentistry, dental veneers, white fillings, Invisalign, teeth whitening, root canal therapy and many other modern dental services.
To replace missing teeth, we offer dental implants, dental crowns and dental bridges, all made with the benefit of our in-house Brisbane CEREC laboratory.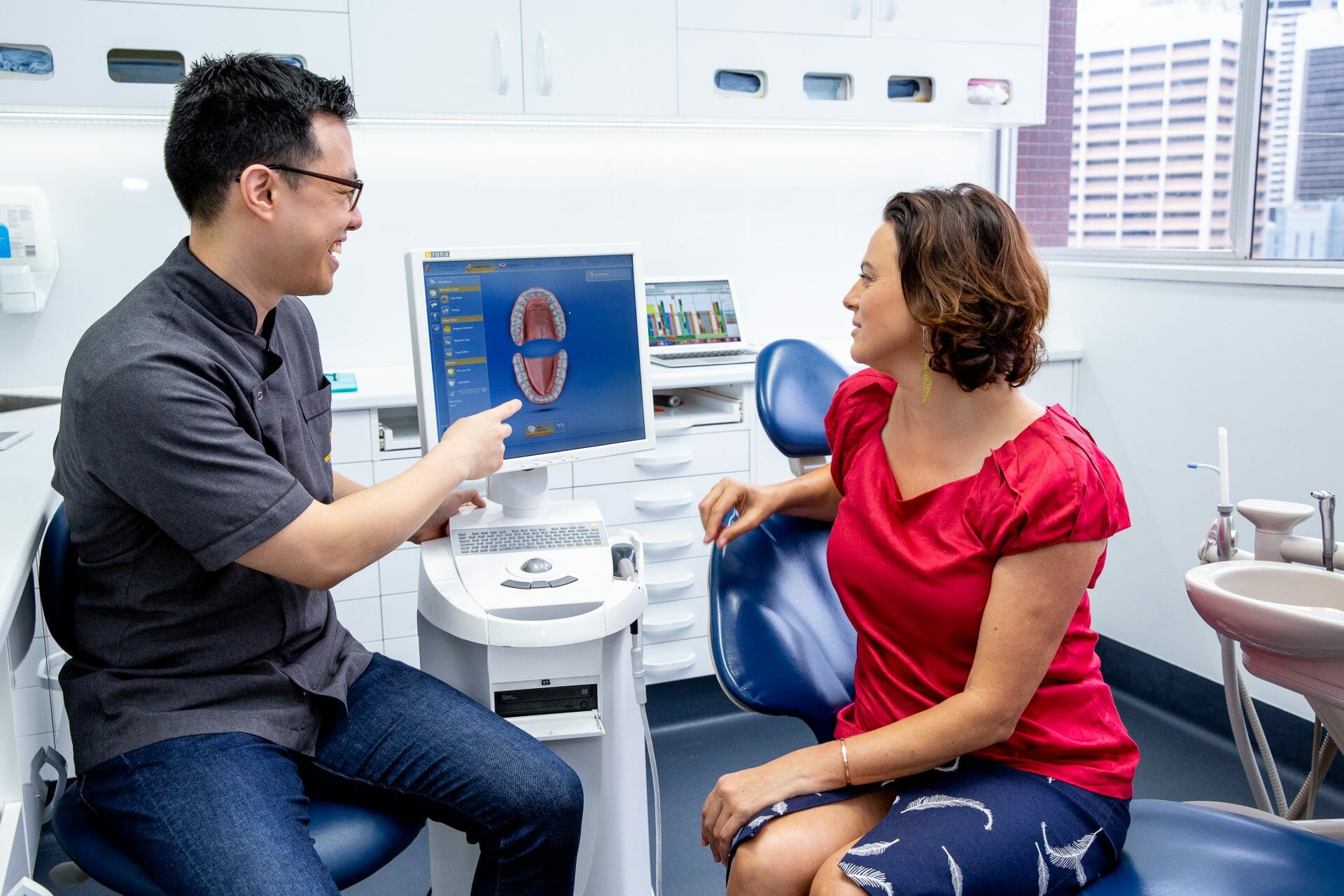 Protect your dental health
Affordable Brisbane dentists, offering you the best in modern dentistry
At Wickham Terrace Dental, we strongly believe in addressing any oral health issues in their early stages, before they become more difficult – and expensive – to treat. In this way, our goal is to provide you and your family with high quality, affordable Brisbane dentistry.
Our experienced dentists, Dr Andrew Teakle and Dr Nicholas Yee, are proud members of the Australian Dental Association.
By visiting our Brisbane city dentists regularly, you can be sure your oral health needs are being met and your teeth and gums are healthy.
Book your comprehensive check-up today
We're always happy to welcome new patients to our Brisbane city dental practice. Our extended opening hours are designed to make it easy for you to find the time to care for your oral health.
With many years of dentistry experience, our compassionate team put even the most nervous patients at ease. Our tranquil, inviting dental practice in the Brisbane city CBD is the perfect place to relax and have all your dental needs catered for.
You deserve the very best dental care. Book your consultation with our Brisbane city dentists today.