Meet our Brisbane city dentists
At Wickham Terrace Dental, our goal is to make your visit to the dentist a welcoming, affordable, and satisfying experience.
Conveniently located in the Brisbane CBD, our practice is tranquil and inviting; the perfect place to unwind and have your every dental requirement catered for. If you're anxious about your dental treatment, our team's light touch and compassionate nature will ensure you receive the affordable dental care you require, in a comfortable and relaxing environment.
One Brisbane city dental practice that does it all
Thanks to our commitment to professional development, our dentists are skilled in a broad range of specialist areas, including dental implants, Invisalign braces, porcelain veneers, crowns and bridges, endodontic therapy (root canal treatment), teeth whitening and more.
If you're looking for caring Brisbane city dentists who can handle ALL aspects of your treatment, speak to the friendly team at Wickham Terrace Dental.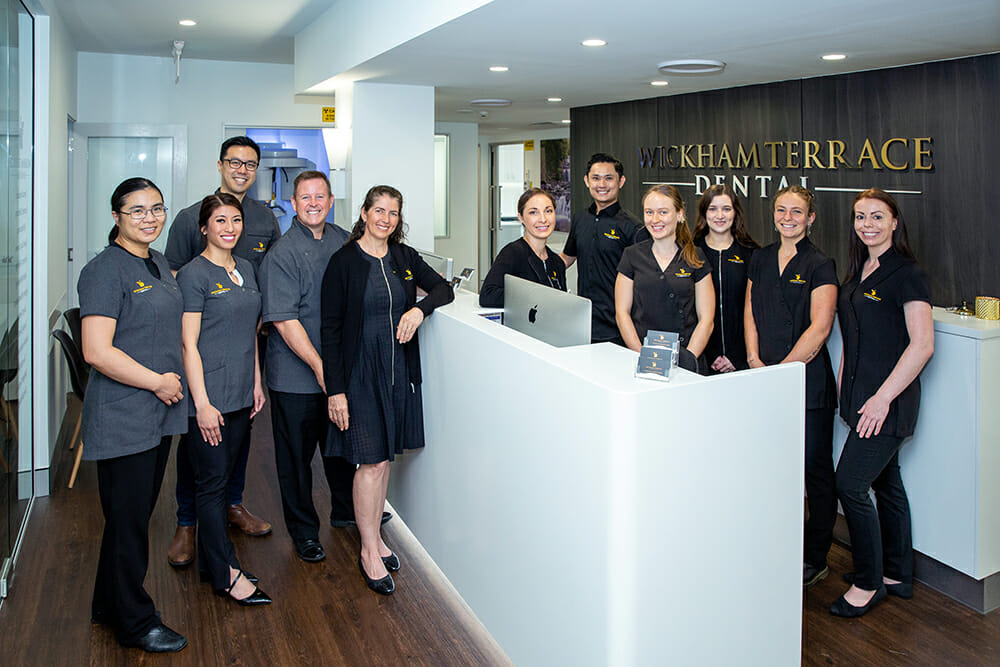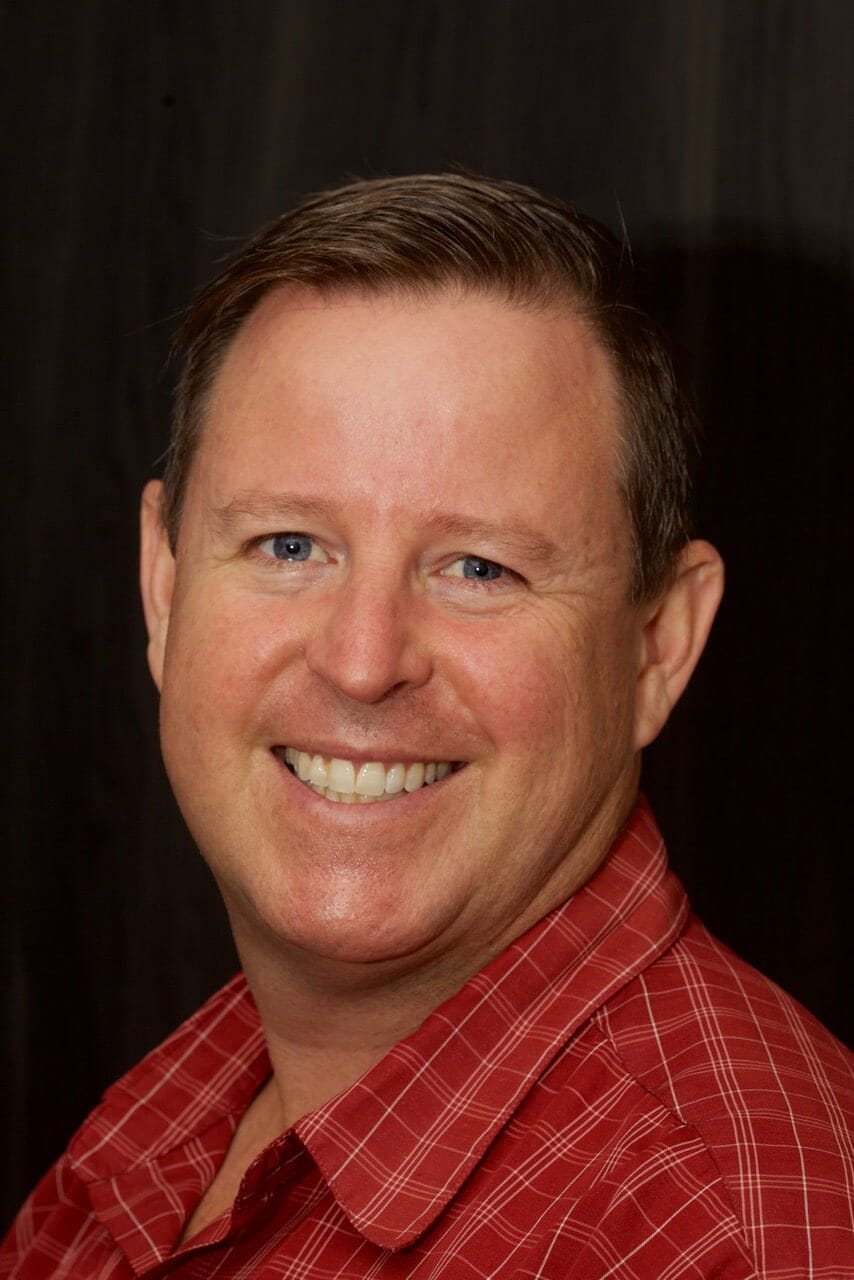 Dr Andrew Teakle – Principal Dentist
When you visit Wickham Terrace Dental, you'll find Dr Andrew Teakle's expert knowledge and cheerful, welcoming manner will put you completely at ease.
Since graduating from The University of Queensland in 1994, Andrew has regularly participated in continued professional development, across treatments including orthodontics, implant dentistry, sleep dentistry, cosmetic dentistry and oral diseases.
With a strong belief in staying current, Dr Teakle is excited to keep abreast of all dental innovations, from the latest restorative materials to the most innovative treatment philosophies – in particular the interplay of oral health and lifestyle.
As a father of two beautiful daughters, Andrew is great with kids and loves building the foundation for a lifetime of optimal oral health with his youngest patients.
Professional membership

Australian Dental Association
Recent continuing education highlights
Invisalign Australia training
CADStar Cerec CAD/CAM training
Straumann Implant restorative course
Ortho Mini Residency
General Orthodontic Residency
Early Interceptive Orthodontics with German Ramirez
MIS Basic Implant Training
Sleep Apnoea course with Dr Anne-Maree Cole
Australian Dental Sleep Medicine Group
MIS Live Surgery course, Bogotá, Colombia
MIS Advanced Surgery course, Bogotá, Colombia
MIS Implantology Fellowship
Neoss Implantology course
University of Queensland Diode Laser course
Myofunctional Research Corp – Myobraces training (basic and advanced) MRC AUS 2 Day
Course – TMJ & Sleep Disordered Breathing
Australian Prosthodontic Society Qld
Invisalign continuing education
APSQ meetings
Subscriber to Global Institute of Dental Education
Subscriber to Cerec Doctors
Cone Beam Volumetric Tomography training and licensing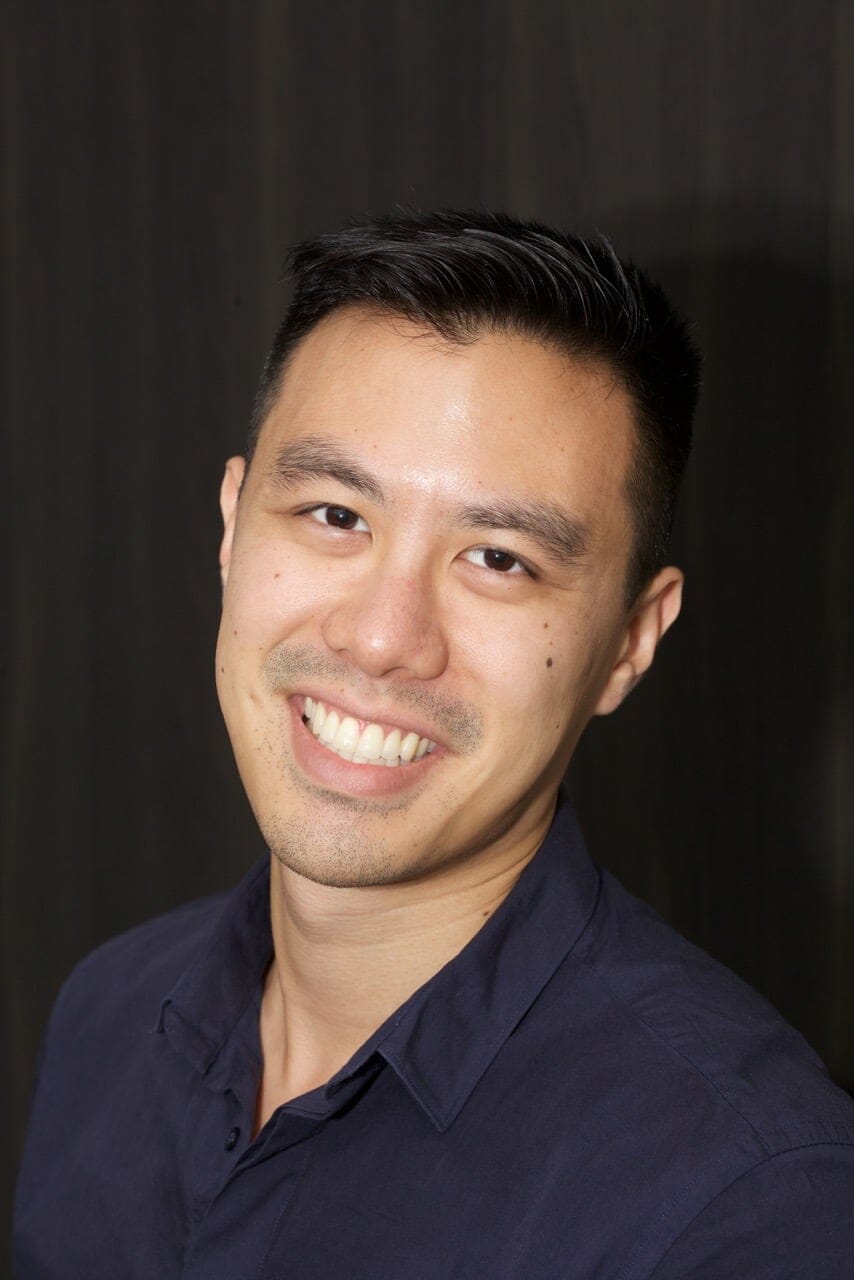 Dr Nicholas Yee – Dentist
Dr Nicholas Yee graduated from the University of Queensland in 2008 with a Bachelor of Dental Science.
Before joining the Wickham Terrace Dental team, Dr Yee gained invaluable experience in several private practices around Brisbane. He has also taught at the University of Queensland Dental School as a surgical demonstrator for four years.
Dr Yee has a great interest in all aspects of dentistry, with a special focus on oral surgery and aesthetic composite restorations. He is committed to gently providing the highest standard of patient care, as well as explaining treatment plans and procedures in a simple and easy-to-understand manner.
Outside of work Dr Yee enjoys weights training and cooking, and is an avid reader.
Professional membership
Australian Dental Association
Recent continuing education highlights
Invisalign Australia training
Clear Correct invisible orthodontic aligners training
MIS Basic Implantology course
Fastbraces provider training
AAFA botox and dermal fillers training
Dan Brener Implant Institute Prosthetic and Surgical modules, Sydney
UQ Laser Accreditation Course
ADAQ Annual Clinic Day
DPLA Endodontics Masters Course
FDI World Dental Congress, Hong Kong
'Non-healing Apical Periodontitis' with Endodontist Dr Laureen Roh
DIA Live Implant Surgery Course
Infection Prevention and Sterilisation Workshop
Invisalign Australia training
CAD/CAM Master Course: Lecture & Hands-on
Modern Endodontics: How to Achieve Endodontic Excellence
ADAQ event: – Extra-Oral Radiography and Cone Beam Pre-Licensing course
TMJ & Sleep Disorder Breathing – Treatment with The MyOSA System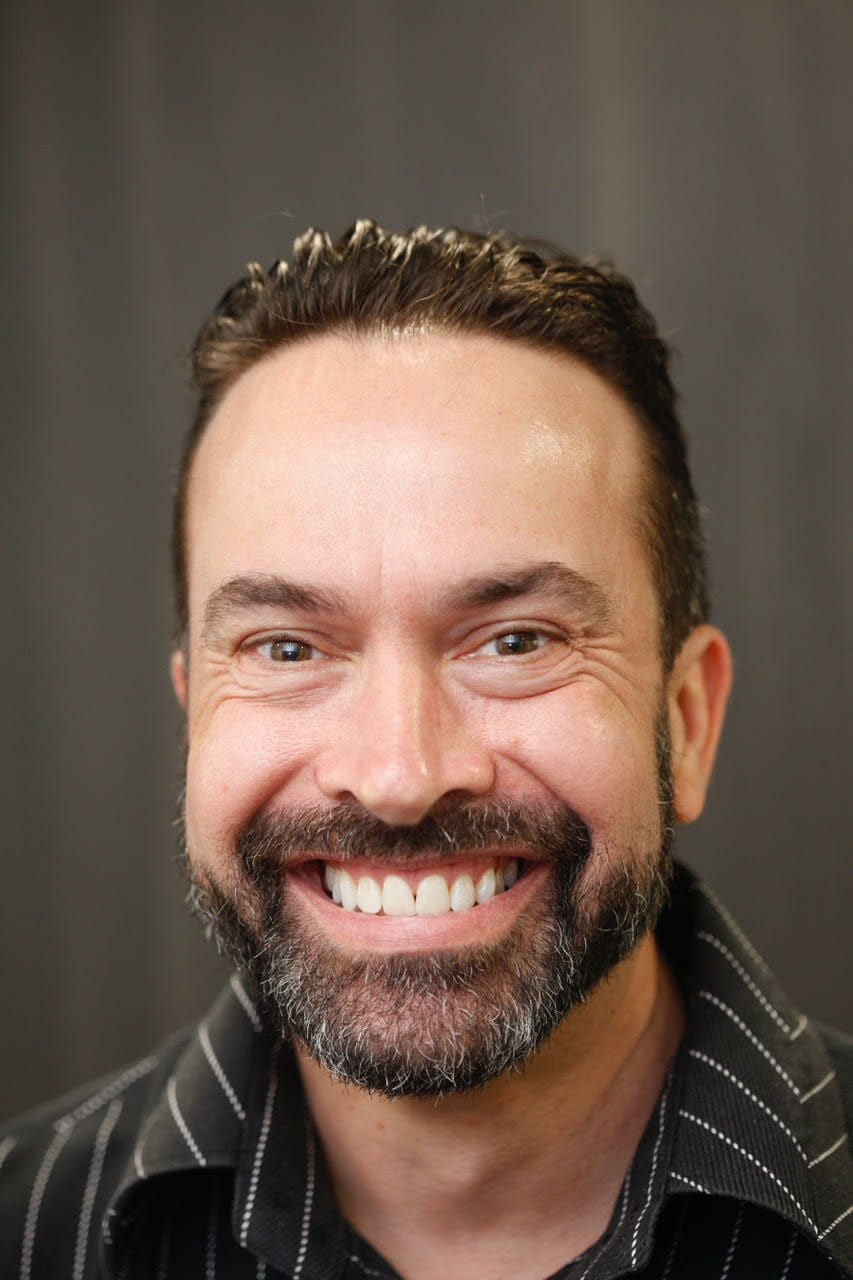 Dr Hayden Morse – Dentist
For our newest dentist Dr Hayden Morse, the most fulfilling aspect of dentistry is helping people to smile. Hayden believes this starts with careful listening, followed with kind and careful provision of tailor-made solutions to meet your needs and wishes.
Dr Morse recently relocated from his practice of 18 years on the Gold Coast. He understands the value of providing lasting solutions and making his patients happy, from the relief and prevention of pain all the way to smile makeovers and tooth whitening, or replacing missing teeth for improved appearance and enhanced function, to his favourite procedure Invisalign. Hayden loves the way the invisible aligners discretely, gently and comfortably move teeth to create a beautiful smile and provide better chewing.
Hayden says the joy in seeing someone smile with confidence that can boost their happiness and success is what makes all the hard work and effort worthwhile. He strongly believes that a healthy mouth is a key component to overall health. This includes the elimination of hidden chronic dental disease and a healthy diet that is good both for you and your teeth.
When Hayden isn't busy being a dentist and father of two adorable children he enjoys creative writing, playing or listening to music, and appreciating good art. He wouldn't refuse box office tickets to the cricket if you have any spare!
Professional membership
Australian Dental Association
Recent continuing education highlights
1994 Bachelor of Dental Science U.Q.
2007-2009 POS orthodontics (braces)
2010 Invisalign certification
2006 Australian Society of Implant dentistry certification
CEREC Crown CAD/CAM training (10+ years experience)
Hard and soft tissue laser certification
3D x-ray certification
Management of medical emergencies in the dental practice (cynergex)
Invisalign APAC symposium 2021
Digital Dental Monitoring for Invisalign training 2020
TMJ treatment (jaw joint) update 2020
Invisalign update course 2019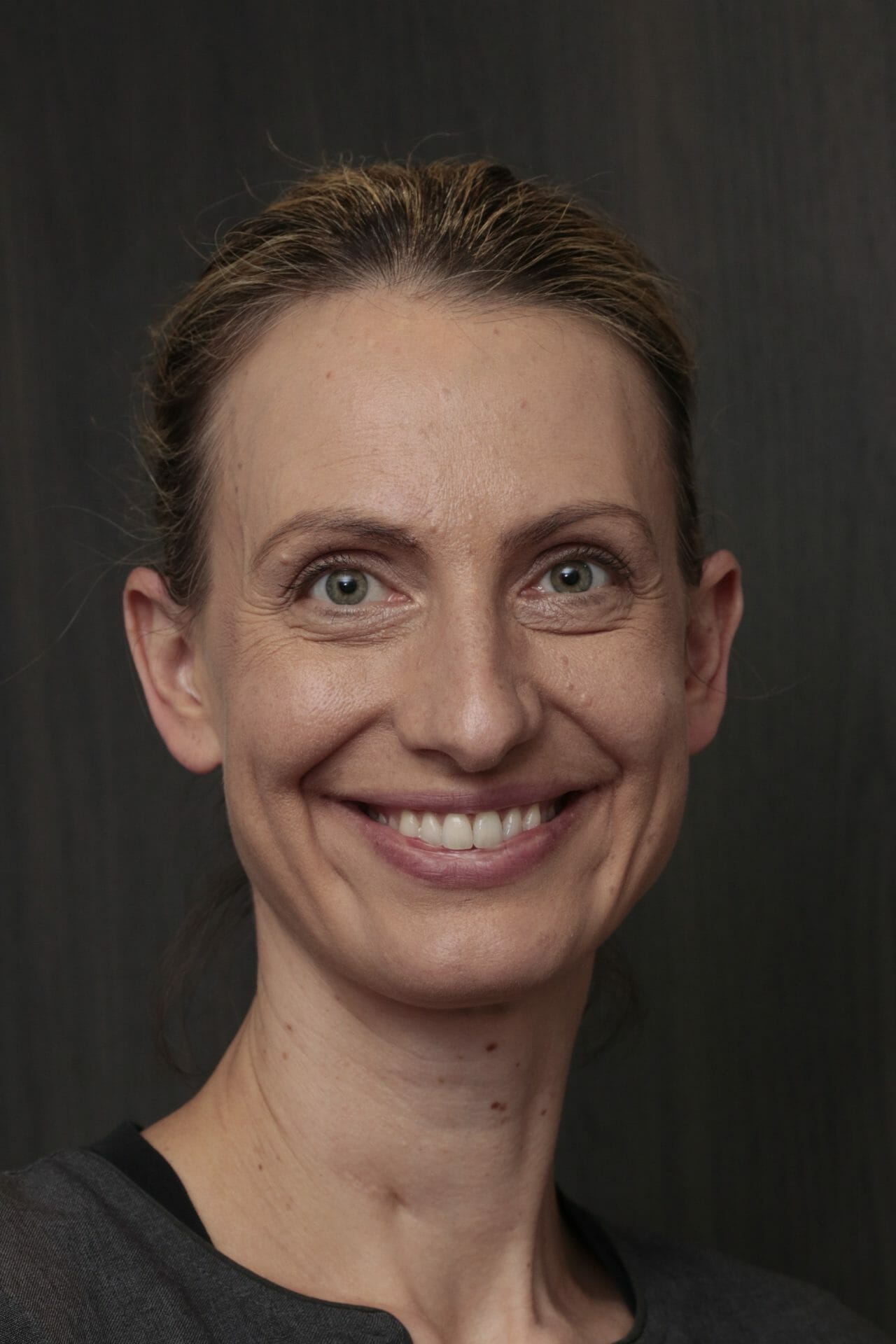 Dr Tijana Fisher
Since graduating from the University of Otago in Dunedin, New Zealand in 2001 at the age of 22, Tijana Fisher has grown up doing dentistry.
Along the way, she has experienced some fantastic career highlights.  Tijana built her own private practice in Sydney's CBD between 2006 and 2012, worked in senior leadership positions in corporate dentistry between 20014 and 2017, and then returned to full-time clinical dentistry in 2017. She says she feels lucky to consider dentistry both a career and a calling.
In 2022 Tijana obtained a Graduate Diploma in Digital Orthodontics Treatments, focusing on clear aligners. She also holds qualifications from the Australian Society for Implant Dentistry and certifications for extraoral radiography, including 3D imaging and lasers.
Tijana recently completed her first keynote address at a dental symposium at the Sydney Opera House, focusing on mental health and self-care for dentists and finding joy in our profession. She is a passionate practitioner of digital dentistry, and is very excited about the impact this field has had on both our profession and our patients' attitude towards their oral health.
Dr Fisher says she is very pleased to join her like-minded colleagues at Wickham Terrace Dental, and is look forward to delivering fantastic results for her patients into the future.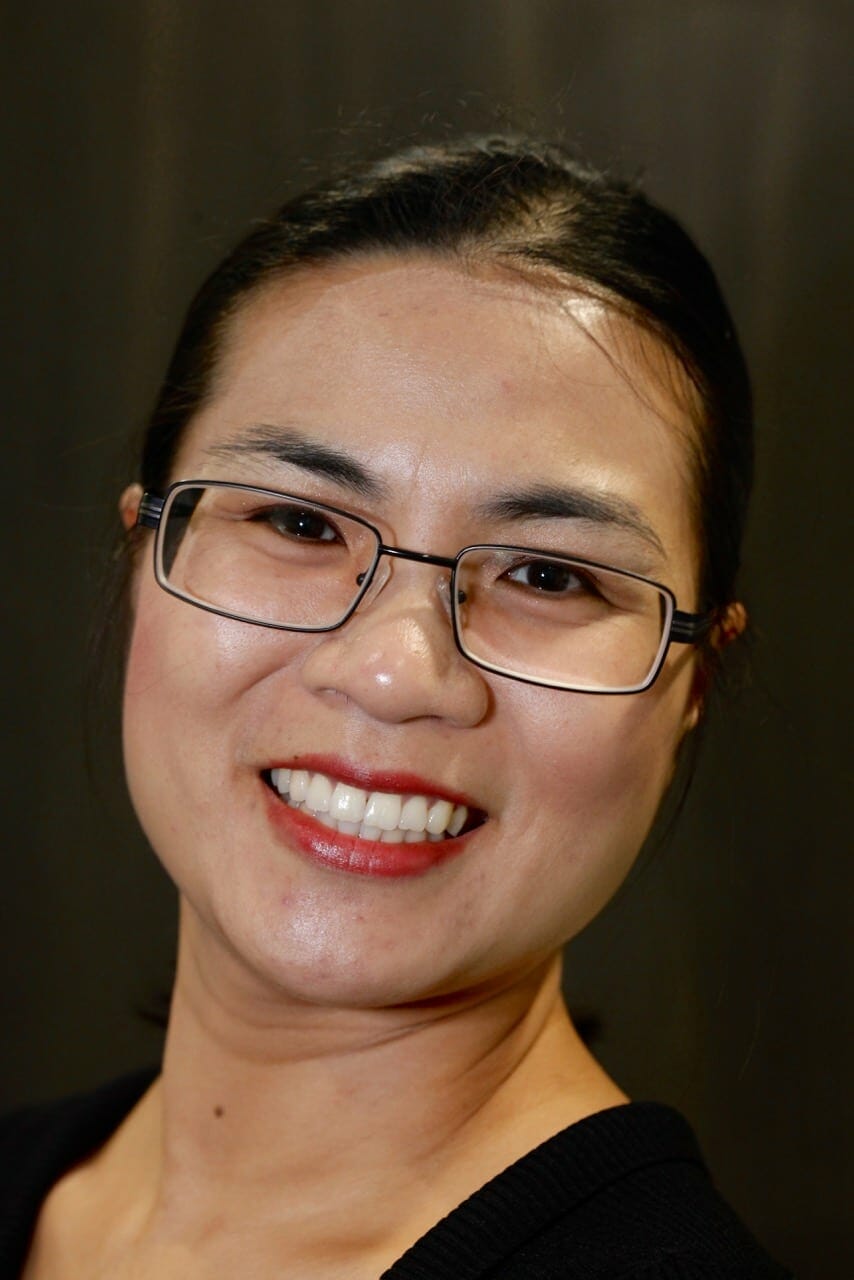 Sophia Wei – Dental hygienist
Our newest dental hygienist, Sophia graduated with a Bachelor of Health Science in Oral Health from the Auckland University of Technology NZ in 2008. After graduating she gained valuable experience in the public sector in Auckland, as well as in Toowoomba in Qld, working with patients of all ages.
As a dental hygienist, Sophia works closely with our dentists in developing personalised preventative programs for our patients. A firm believer in how oral health impacts on overall body health, Sophia listens carefully to her patients' concerns and works with them to improve their oral health.
She works hard to keep up-to-date with the latest research and technology, and continues her own professional development by attending courses both in Australia and overseas.
Sophie speaks fluent Mandarin and Taiwanese. In her spare time, she enjoys reading, listening to classical music, travelling, and following the World Rally Championship and Rugby Union.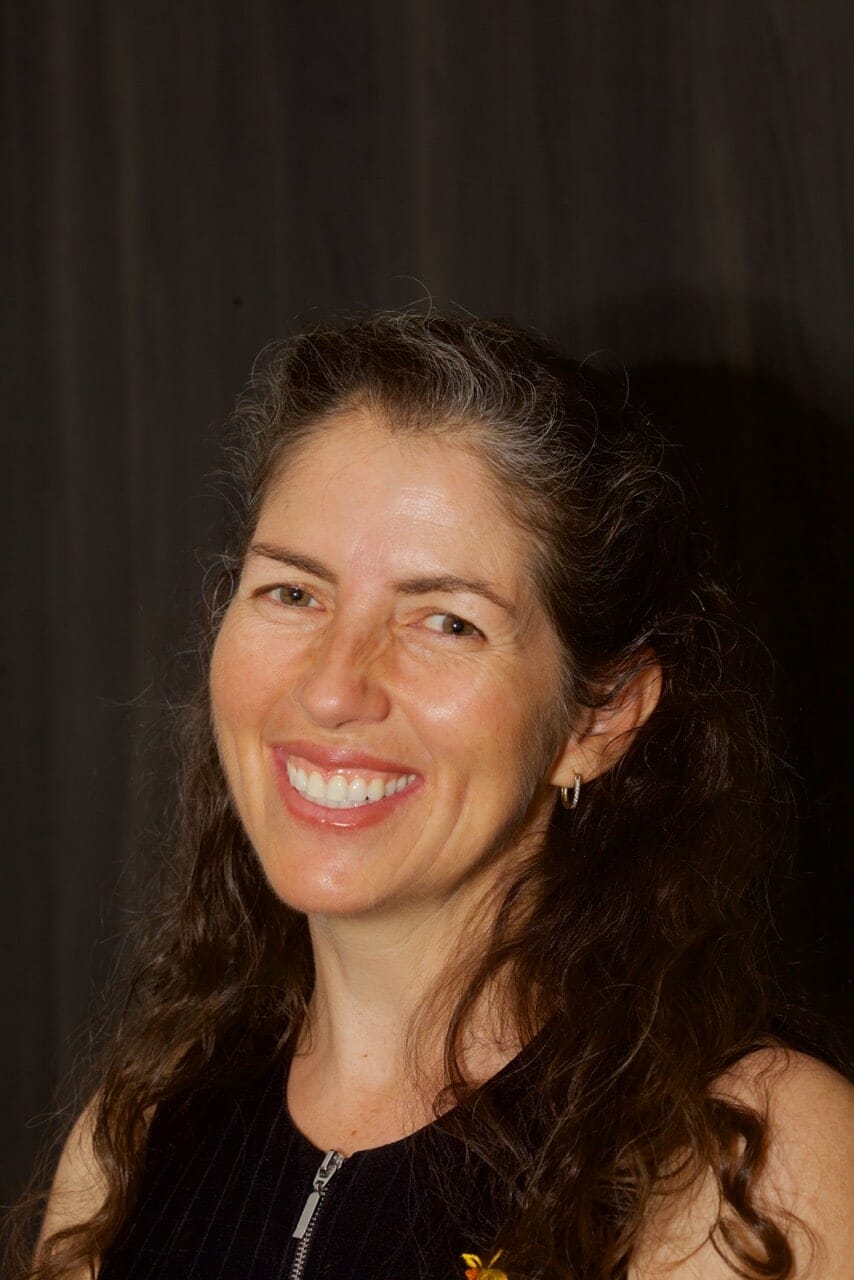 Bernadette – Practice Manager
Our behind-the-scenes alchemist, Bernadette continues to work her magic to ensure we have a harmonious team and workplace.
She is passionate about the business of dentistry, and is always looking for ways to improve our practice for both our staff and patients.
Her many years of management experience help keep Wickham Terrace Dental running like clockwork. Prior to working in dentistry Bernadette was both a teacher and an officer in the Australian Regular Army, serving in the Engineer Corps.
In 2014 Bernadette was our first Invisalign patient. She's always willing to share her Invisalign experience.
Partner of Dr Andrew Teakle, she adores her two beautiful daughters and cute-as-a-button cavoodle, Charlie.
In her time off she enjoys going on trail rides with her beautiful horse Samson, working in the garden, and trying new recipes.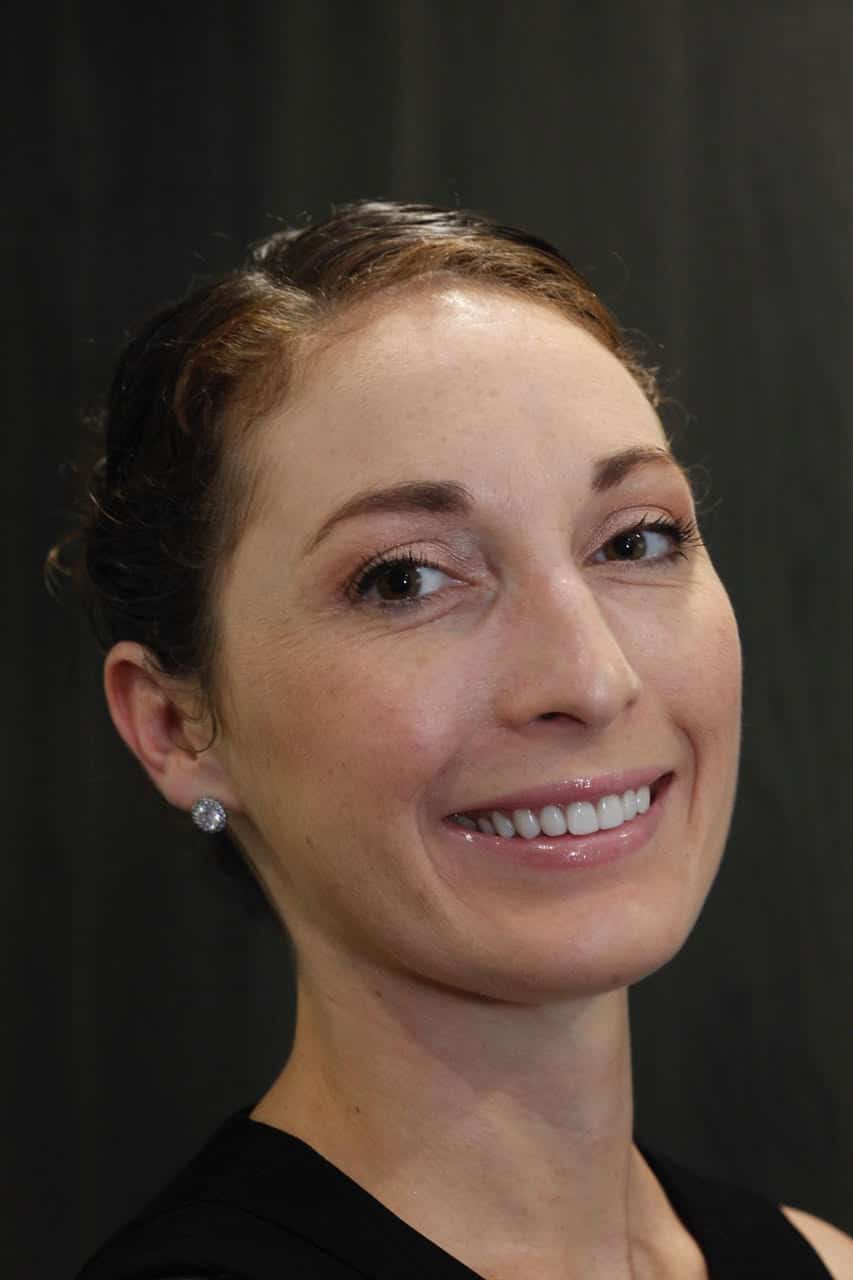 Mandy – Senior Office Coordinator
With 12 years of industry experience, Mandy brings a wealth of knowledge and a genuine passion for dental healthcare to her role. Working remotely, she takes great pride in contributing to the success of the practice and witnessing smile transformations from afar.
As Senior Office Coordinator, Mandy plays a pivotal role in streamlining administrative processes, managing patient records, and ensuring the highest level of customer service. Her exceptional organisational skills and attention to detail are instrumental in maintaining efficient operations and providing a seamless experience for both patients and colleagues.
Mandy successfully balances her career with a busy family life. She is a proud mother of two young boys who constantly inspire her to achieve a harmonious work-life balance. When she is not immersed in her remote office duties, Mandy spends quality time with her family. Mandy is an avid gym goer and loves to unroll her yoga mat.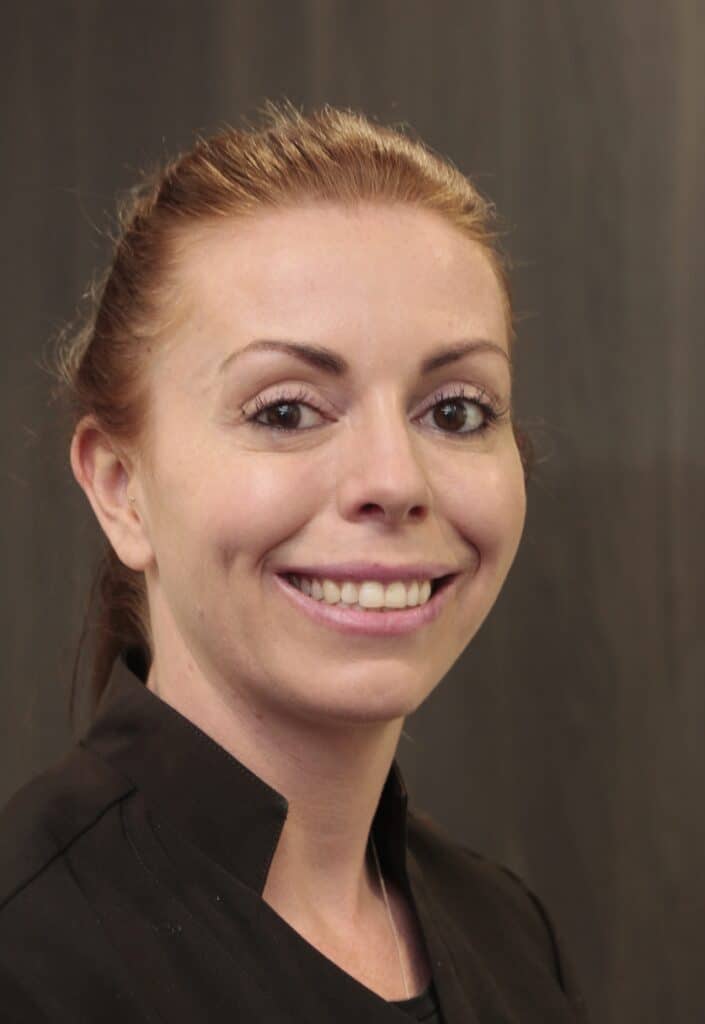 Nicola – Dental Nurse
Originally from the south west of England, Nicola has been in Australia since 2011. Having always been interested in oral health, she gained her Certificate III in Dental Assisting while working in general dentistry in North Queensland.
Continuing her development in Melbourne, whilst working for a specialist orthodontist she completed her certificate IV in Dental Assisting (Radiography). Nicola is a people person and loves helping her patients feel at ease during their visit to Wickham Terrace Dental.
Outside of work Nicola can be found exploring all that Brisbane has to offer.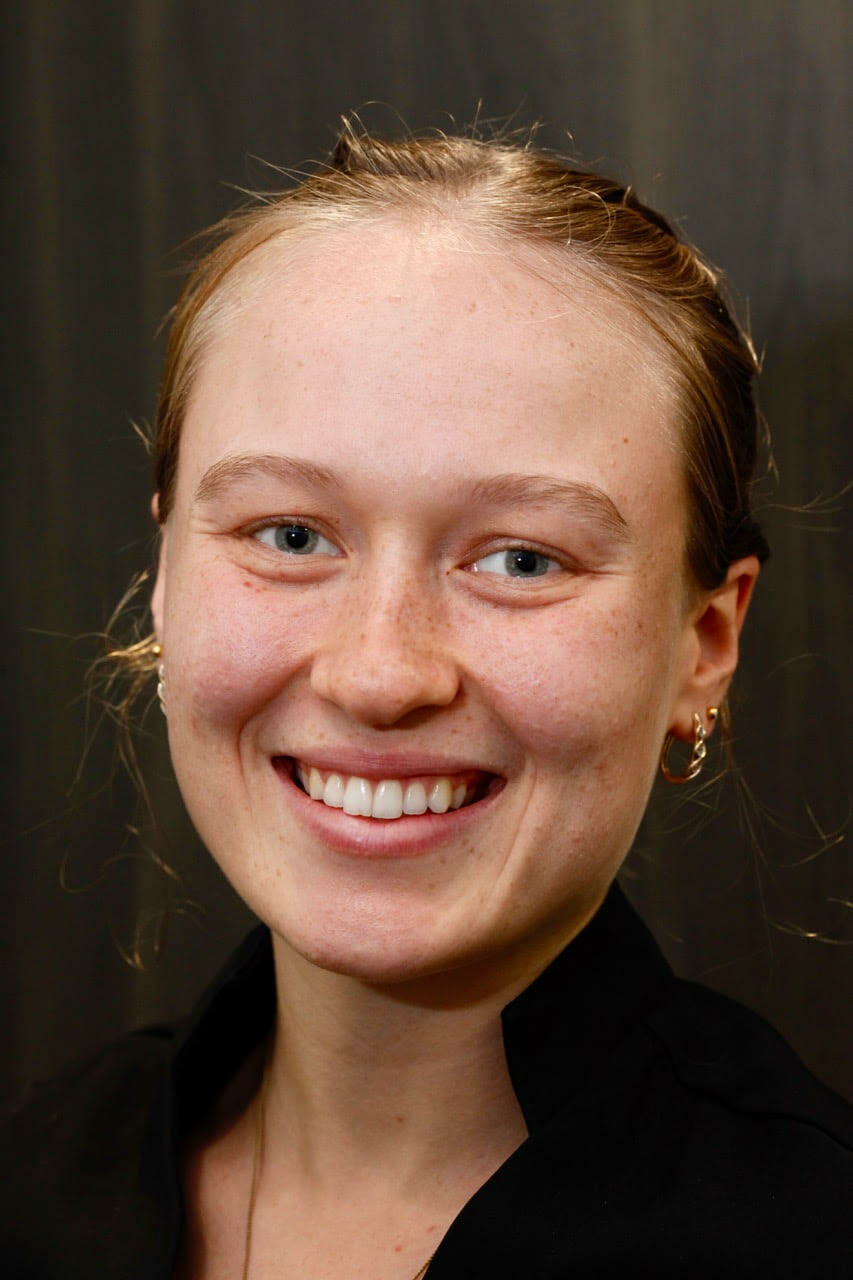 Charlotte – Dental Nurse
Charlotte joined the team in 2019 as a dental nurse. She enjoys the intricate nature of cosmetic dentistry and how patients are transformed after their treatment.
She also has a passion for graphic design, and assists us with developing and creating video content for our Facebook page.
Outside of dentistry, Charlotte enjoys HIIT style workouts, cake decorating, and playing the piano.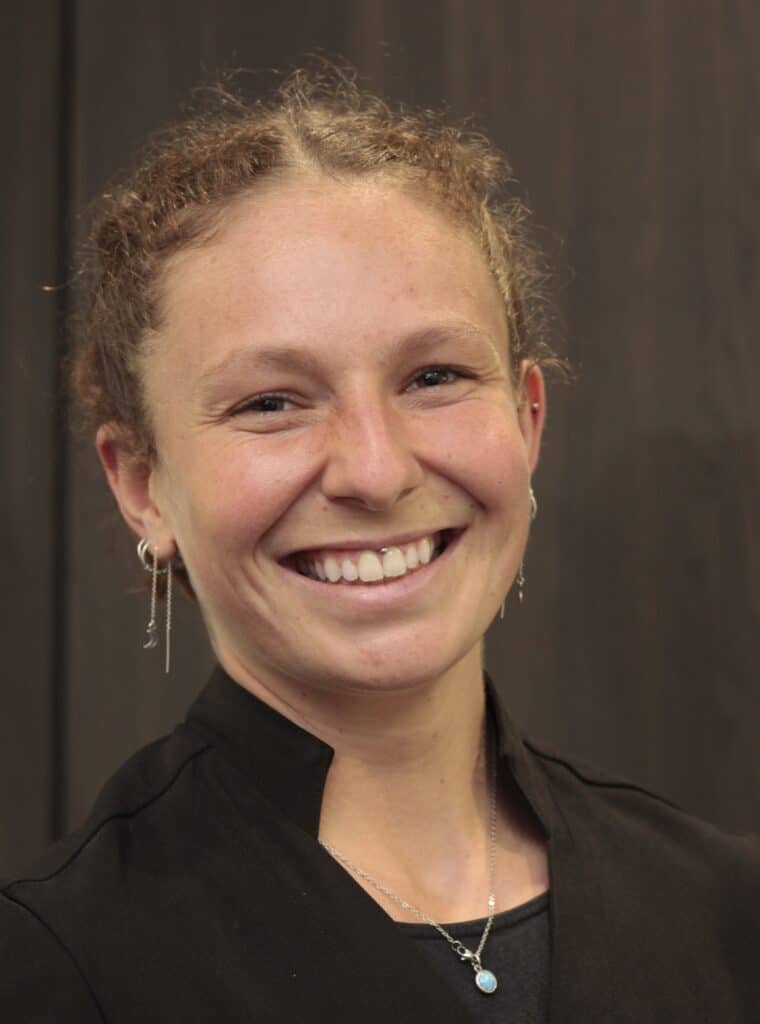 Hayley – Dental Nurse
Hayley completed her Certificate III in Dental Assisting in 2015 and has been working in dentistry since then. Hayley joined the Wickham Terrace Dental team in February 2020. She loves the intricacies of assisting for complex dental procedures.
Hayley started studying in 2020 at the University of Queensland. COVID has given her a very unusual first year university experience! In her spare time Hayley trains and competes in weightlifting, goes out cycling, and enjoys unrolling her mat for some yoga.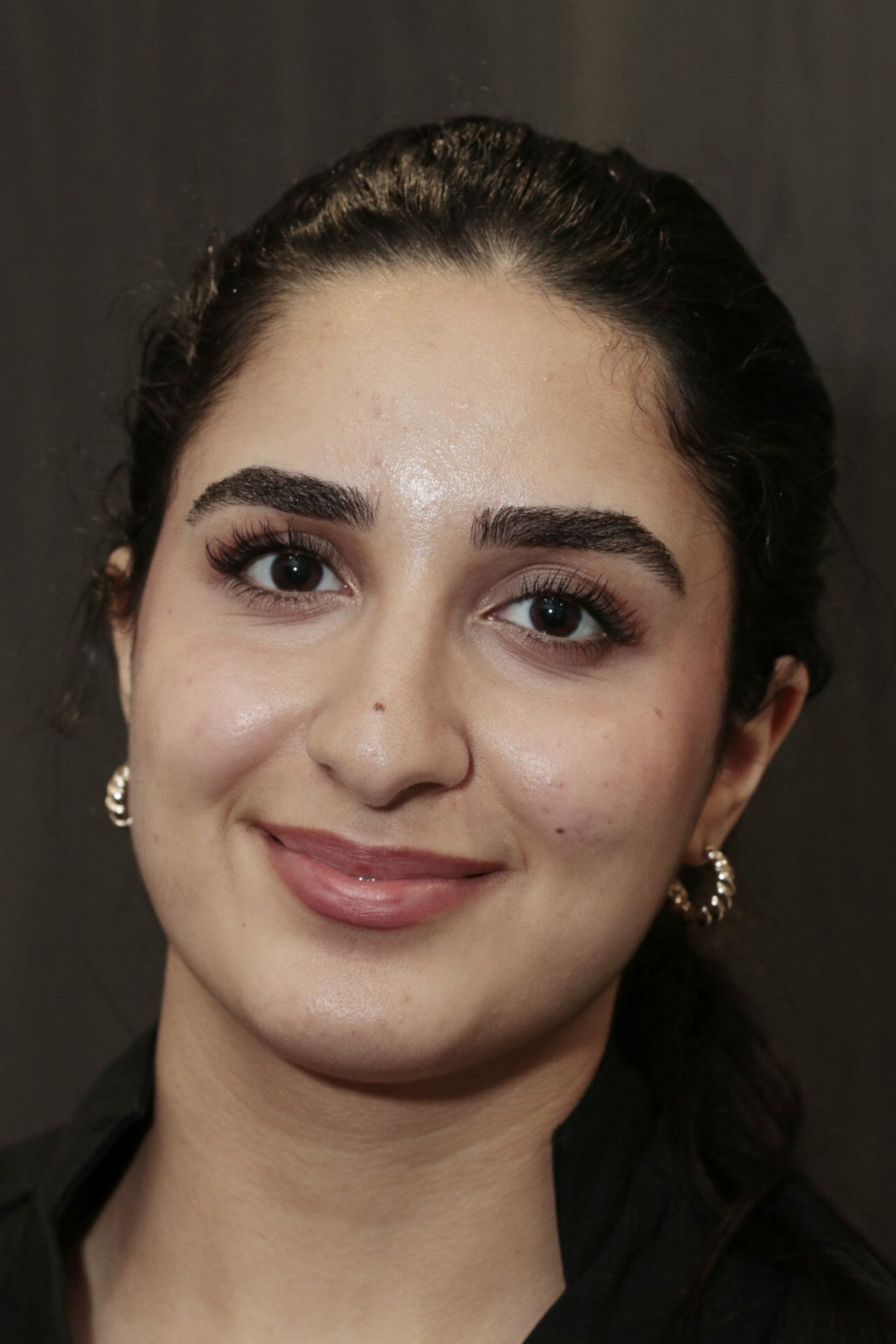 Dema – Dental Nurse
Hey, I'm Dema! I'm a first year dental student at UQ and I moved from Canada in February 2023. My favourite part about coming to work everyday is seeing the patients transformations at the end of their appointments and the great relationships that are formed in the office between our dentists and patients. In my free time I love discovering new places around Brisbane and I'm always up for a new adventure whether that be eating at a cool restaurant or trying out a new activity!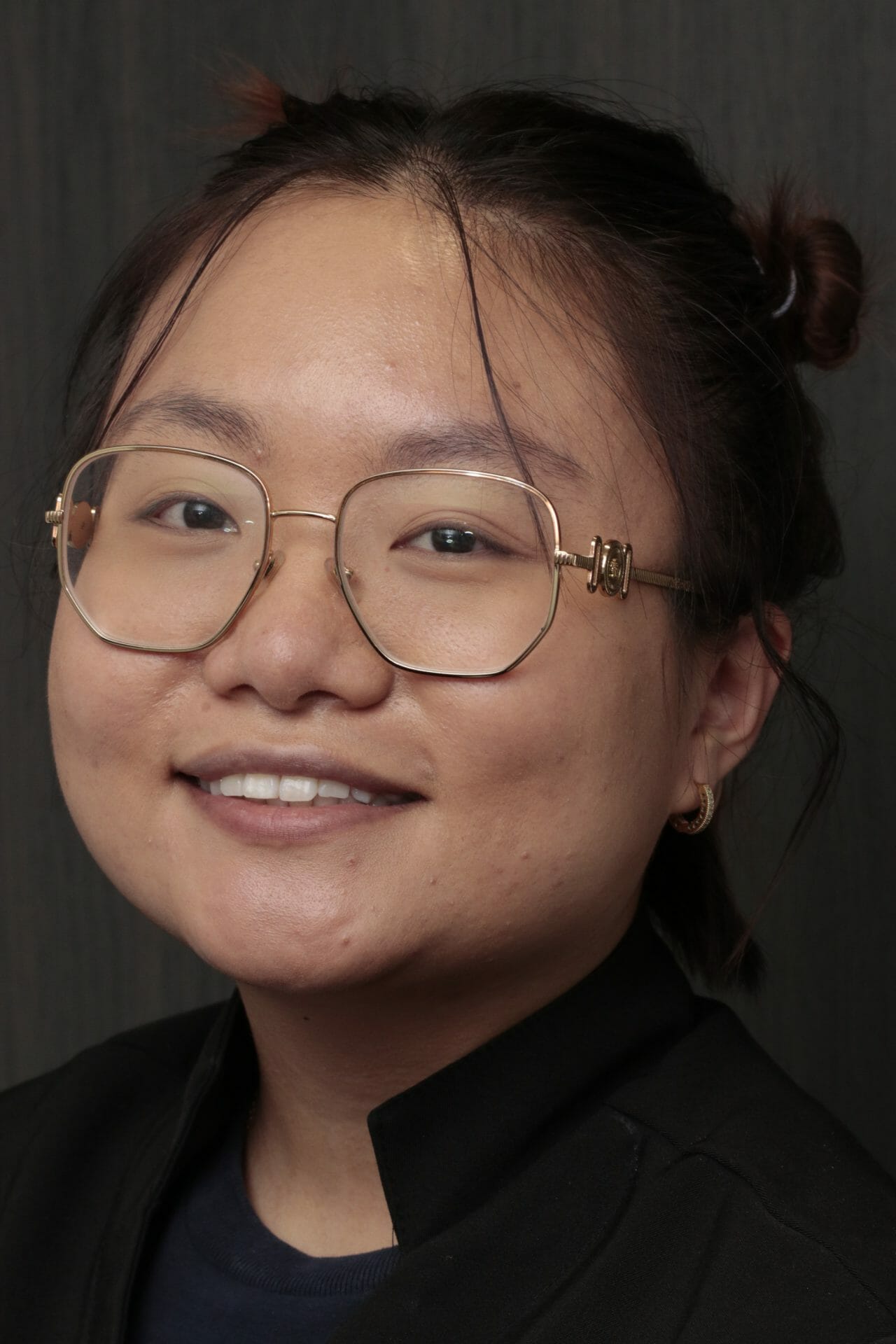 Elaine – Dental Nurse
Elaine is the most recent to join our superstar dental assistants at Wickham Terrace Dental. She completed Diploma in Health Science in QUT. Then she found her interest in dental industries. Elaine enjoys assisting with scale and clean and especially seeing her patients' tartar get removed. She loves watching tartar removal videos online during her free time. Elaine is struggling with cooking but she is planning to learn it in next year.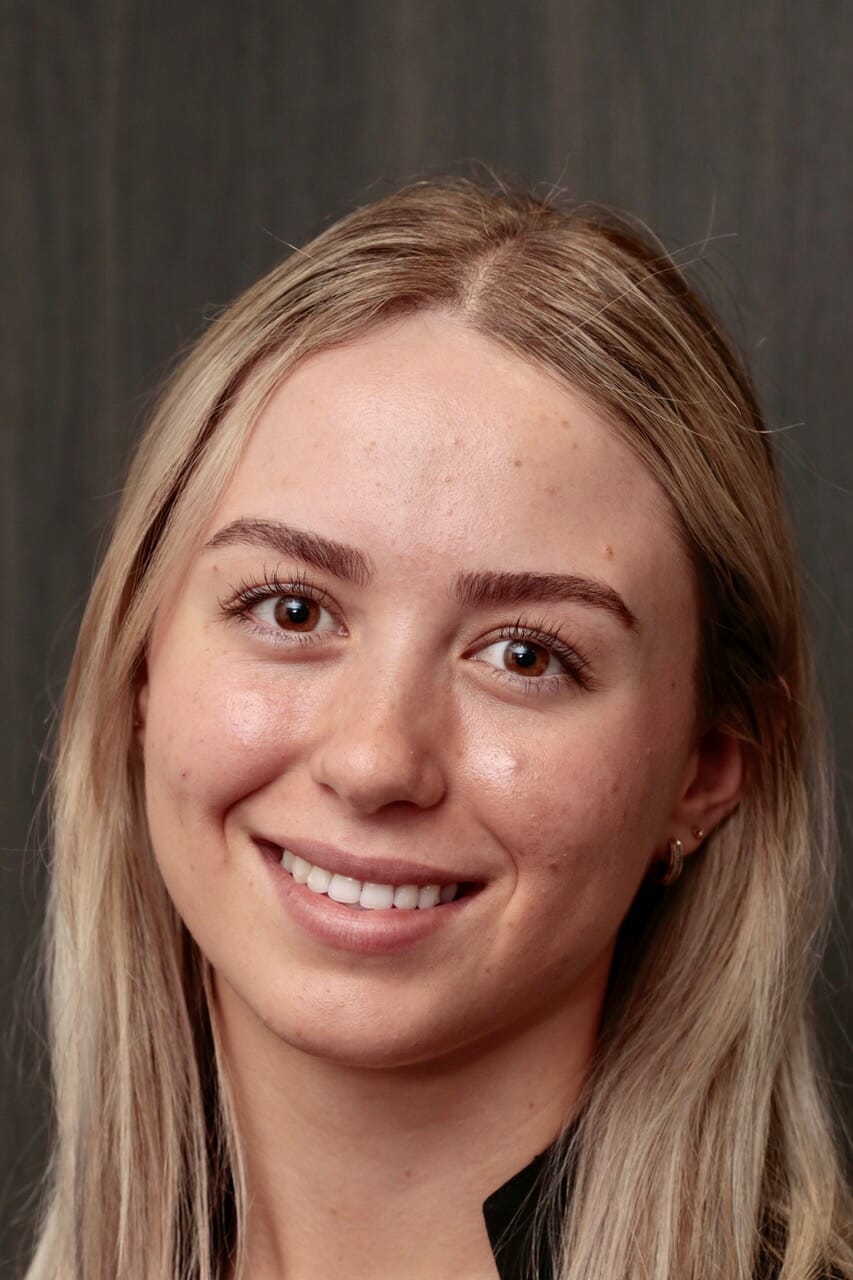 Jacqueline – Dental Nurse
Jacqueline has been a dental nurse at Wickham Terrace Dental since 2020. Inspired by the wonderful Dental team, Jacqueline's passion for Dentistry has grown, promoting her to pursue a career in the field, with her currently half way through her first year of Dental science (and loving it). Outside of work and study Jacqueline has a love for an active lifestyle and spends her time playing football with a local club or at the gym with friends.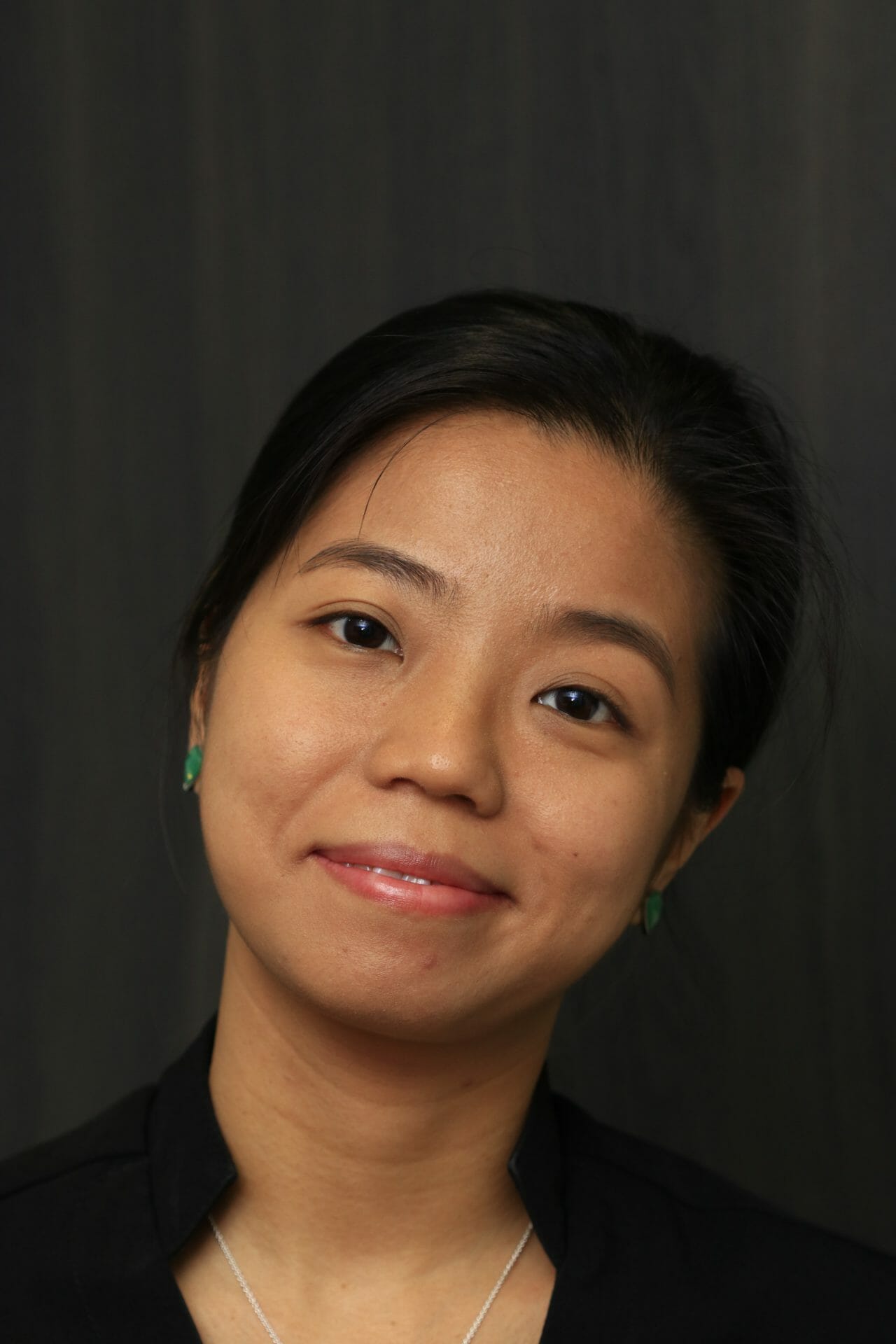 Ulla – Clinical Coordinator
I first started working as a dental assistant in 2013 in Hong Kong before coming Australia for working holiday in 2014. 
I studied commercial cookery in Australia after working holiday,  worked as a qualified chef also restaurant manager before decided going back to healthcare industry in 2019.
I love practical works especially surgical procedures and hope to involve in various variety in dentistry.
I speak fluent Cantonese and Mandarin. In my free time I love cooking and eating!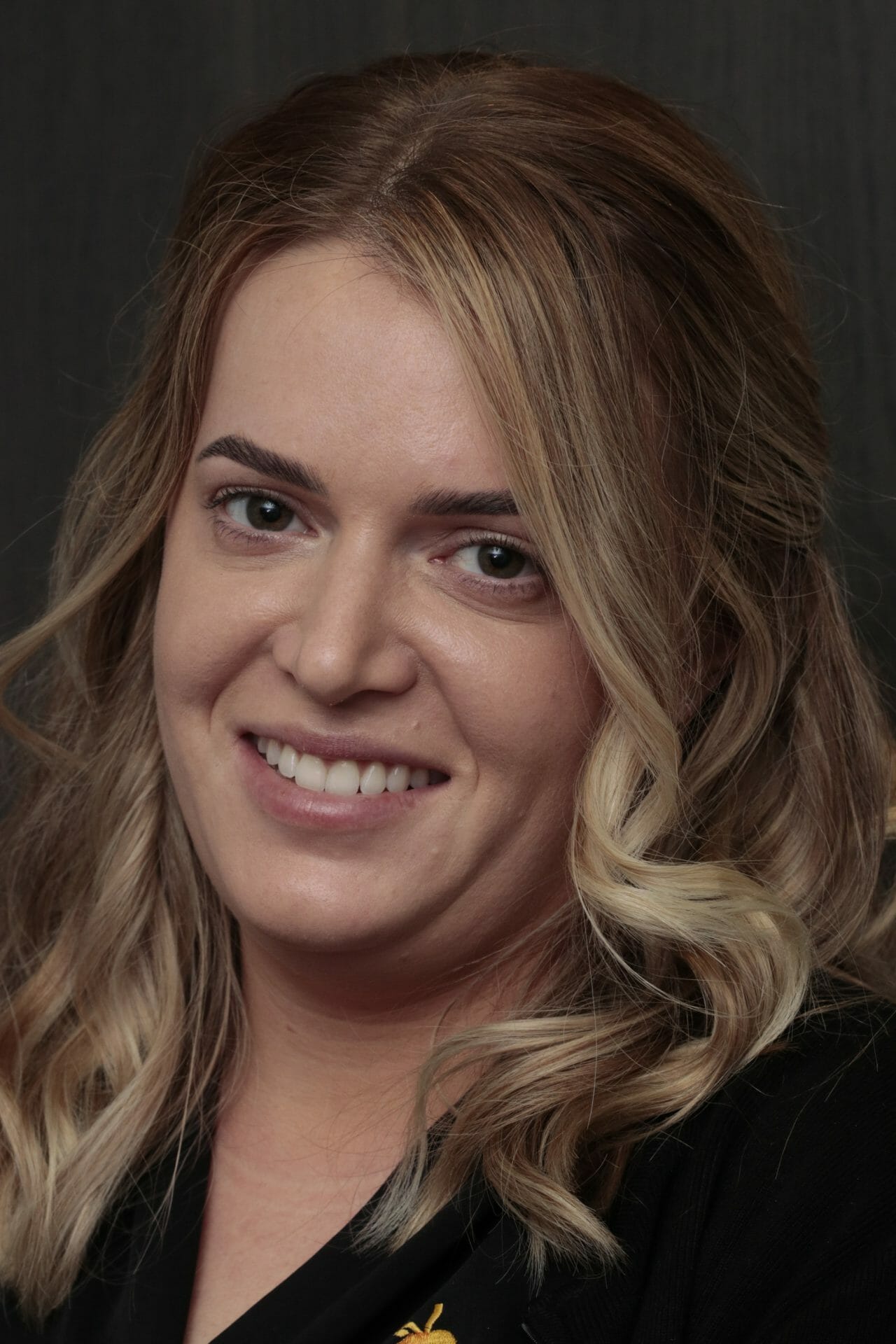 Jemma – Front Office Coordinator/treatment Coordinator
Jemma is originally from a small country town out West, and recently made the move to Brisbane to experience the excitement of city life. With a Certificate III in Dental Assisting, Jemma has been working in the healthcare industry since 2013, gaining valuable experience in radiology before transitioning back to dental as one of our front office coordinators.
Outside of work, Jemma enjoys spending time in the great outdoors, camping, fishing, and listening to country music. She recently invested in a Hilux and loves nothing more than sitting by the campfire with friends, enjoying her favorite tunes. Jemma is also a big fan of country music festivals and can often be found tearing up the dancefloor at her favourite events.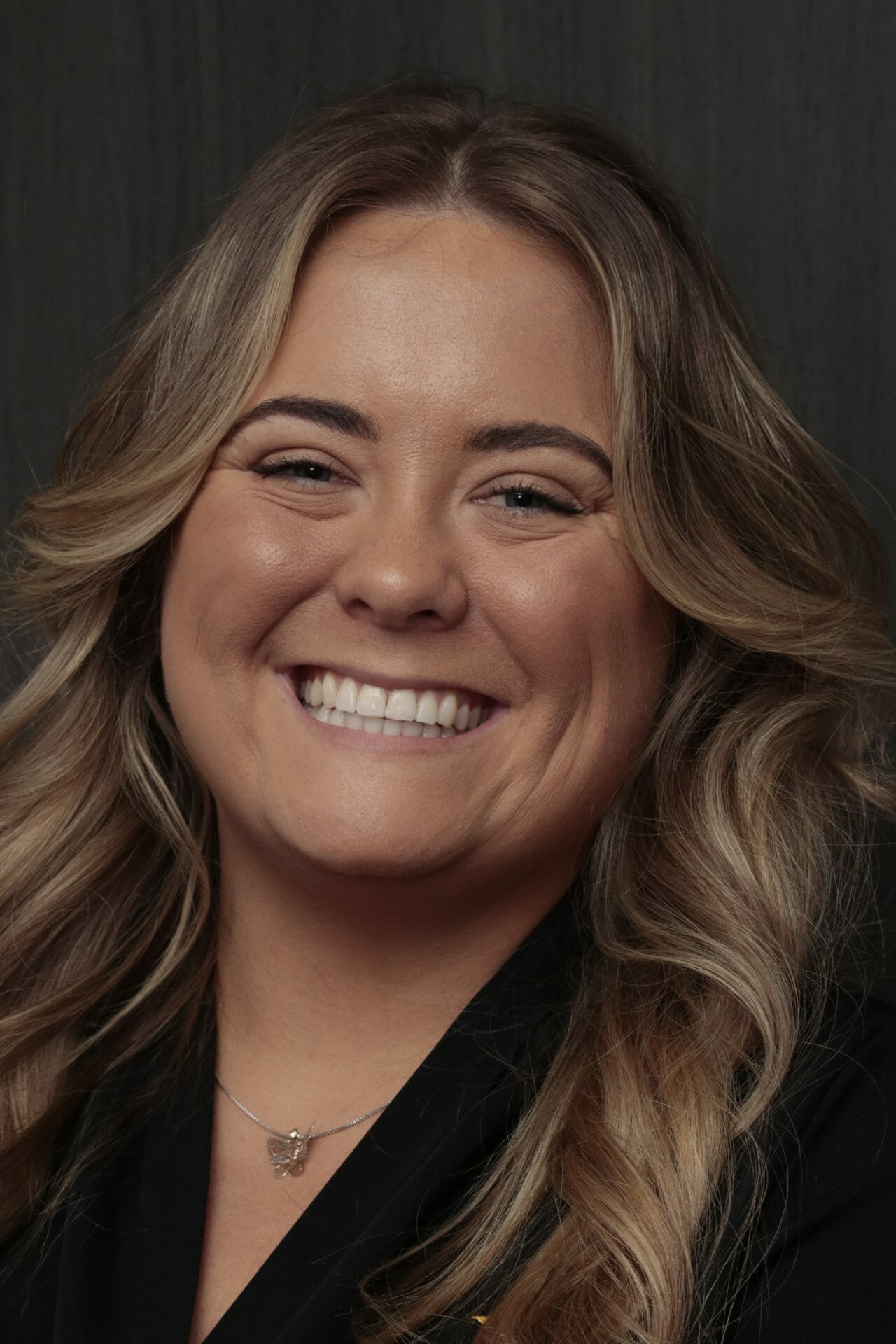 Brie – Front Office Coordinator
Brie joined us at the start of 2022 and is one of our front office coordinators at Wickham Terrace Dental.
When you walk into the practice you will always see her with a smile and her ready to help you right away. Brie started as a junior dental assistant back in 2016 and has always loved helping patients find their smile. 
She realised she wanted to help patients understand procedures more and help with any questions they might have and found a love for front office.
She is always ready to answer any questions patients have and help ease any stress or worries when booking the appointment or before a procedure begins.
When she is not working she likes watching her husband play rugby league, exploring Australia and reading. She also has two Cats that she just absolutely adores.