At Wickham Terrace Dental, our goal is to make your visit to the dentist a welcoming, affordable, and satisfying experience.
Conveniently located in the Brisbane CBD, our practice is tranquil and inviting; the perfect place to unwind and have your every dental requirement catered for. If you're anxious about your dental treatment, our team's light touch and compassionate nature will ensure you receive the affordable dental care you require, in a comfortable and relaxing environment.
One Brisbane city dental practice that does it all
Thanks to our commitment to professional development, our dentists are skilled in a broad range of specialist areas, including dental implants, Invisalign braces, porcelain veneers, crowns and bridges, endodontic therapy (root canal treatment), teeth whitening and more.
If you're looking for caring Brisbane city dentists who can handle ALL aspects of your treatment, speak to the friendly team at Wickham Terrace Dental.
Dr Andrew Teakle – Principal Dentist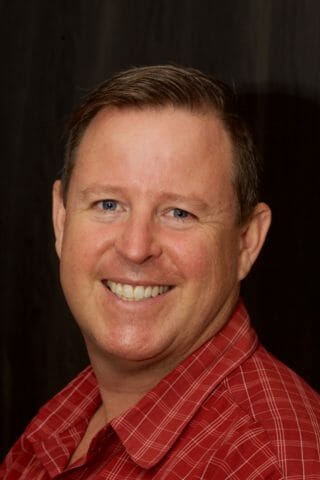 With over 23 years' experience in the dental profession, Dr Andrew Teakle's expert knowledge and cheerful, welcoming manner will put you completely at ease.
Since graduating from The University of Queensland in 1994, Andrew has regularly participated in continued professional development, across treatments including orthodontics, implant dentistry, sleep dentistry, cosmetic dentistry and oral diseases.
With a strong belief in staying current, Dr Teakle is excited to keep abreast of all dental innovations, from the latest restorative materials to the most innovative treatment philosophies – in particular the interplay of oral health and lifestyle.
As a father of two beautiful daughters, Andrew is great with kids and loves building the foundation for a lifetime of optimal oral health with his youngest patients.
Professional membership
• Australian Dental Association
Recent continuing education highlights
• Invisalign Australia training
• CADStar Cerec CAD/CAM training
• Straumann Implant restorative course
• Ortho Mini Residency
• General Orthodontic Residency
• Early Interceptive Orthodontics with German Ramirez
• MIS Basic Implant Training
• Sleep Apnoea course with Dr Anne-Maree Cole
• Australian Dental Sleep Medicine Group
• MIS Live Surgery course, Bogotá, Colombia
• MIS Advanced Surgery course, Bogotá, Colombia
• MIS Implantology Fellowship
• Neoss Implantology course
• University of Queensland Diode Laser course
• Myofunctional Research Corp – Myobraces training (basic and advanced) MRC AUS 2 Day Course – TMJ & Sleep Disordered Breathing
• Australian Prosthodontic Society Qld
• Invisalign continuing education
• APSQ meetings
• Subscriber to Global Institute of Dental Education
• Subscriber to Cerec Doctors
• Cone Beam Volumetric Tomography training and licensing
Dr Nicholas Yee – Dentist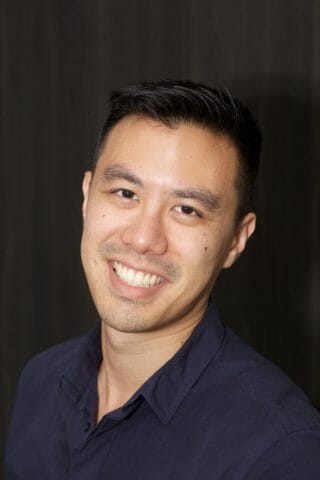 Dr Nicholas Yee graduated from the University of Queensland in 2008 with a Bachelor of Dental Science.
Before joining the Wickham Terrace Dental team, Dr Yee gained invaluable experience in several private practices around Brisbane. He has also taught at the University of Queensland Dental School as a surgical demonstrator for four years.
Dr Yee has a great interest in all aspects of dentistry, with a special focus on oral surgery and aesthetic composite restorations. He is committed to gently providing the highest standard of patient care, as well as explaining treatment plans and procedures in a simple and easy-to-understand manner.
Outside of work Dr Yee enjoys weights training and cooking, and is an avid reader.
Recent continuing education highlights
Invisalign Australia training
2016 Clear Correct invisible orthodontic aligners training
2016 MIS Basic Implantology course
 2016 Fastbraces provider training
 2015 AAFA botox and dermal fillers training
 2014 Dan Brener Implant Institute Prosthetic and Surgical modules, Sydney
2014 UQ Laser Accreditation Course
2013 ADAQ Annual Clinic Day
2013 DPLA Endodontics Masters Course
2012 FDI World Dental Congress, Hong Kong
Dr Chau Tang – Dentist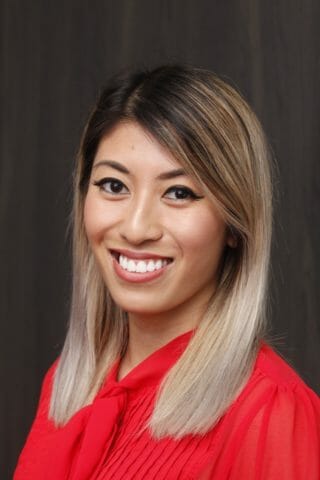 Dr Chau Tang graduated with a Bachelor of Oral Health from the University of Queensland and was awarded First Class Honours for her research in Paediatric Dentistry in 2011. Chau then went on to study dentistry and worked in several Brisbane private practices as an Oral Health Therapist before joining the Wickham Terrace Dental team in 2017.
Since graduating with Academic Excellence from her Bachelor of Oral Health in Dental Science and Graduate Diploma in Dentistry from Griffith University, Chau continues to engage herself in continuing professional development.
She is committed to providing the highest standard of care to all her patients, ensuring they are respected, relaxed and comfortable with her warm and caring approach.
Outside of work, Chau is an absolute dog lover who enjoys going on food adventures, visiting the gym, and spending time with her friends and family. She is fluent in English and Vietnamese.
Recent continuing education highlights
Invisalign Australia training
Sophia Wei – Dental hygienist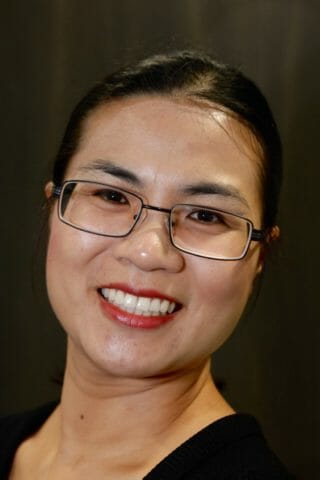 Our newest dental hygienist, Sophia graduated with a Bachelor of Health Science in Oral Health from the Auckland University of Technology NZ in 2008. After graduating she gained valuable experience in the public sector in Auckland, as well as in Toowoomba in Qld, working with patients of all ages.
As a dental hygienist, Sophia works closely with our dentists in developing personalised preventative programs for our patients. A firm believer in how oral health impacts on overall body health, Sophia listens carefully to her patients' concerns and works with them to improve their oral health.
She works hard to keep up-to-date with the latest research and technology, and continues her own professional development by attending courses both in Australia and overseas.
Sophie speaks fluent Mandarin and Taiwanese. In her spare time, she enjoys reading, listening to classical music, travelling, and following the World Rally Championship and Rugby Union.
Bernadette - Practice Manager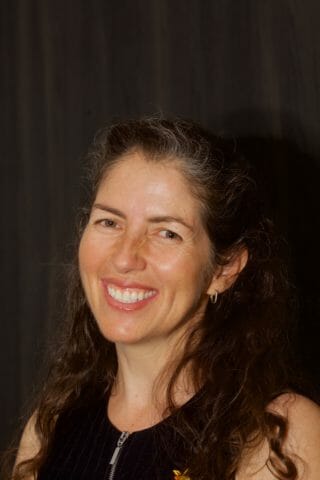 Our behind-the-scenes alchemist, Bernadette continues to work her magic to ensure we have a harmonious team and workplace.
She is passionate about the business of dentistry, and is always looking for ways to improve our practice for both our staff and patients.
Her many years of management experience help keep Wickham Terrace Dental running like clockwork. Prior to working in dentistry Bernadette was both a teacher and an officer in the Australian Regular Army, serving in the Engineer Corps.
In 2014 Bernadette was our first Invisalign patient. She's always willing to share her Invisalign experience.
Partner of Dr Andrew Teakle, she adores her two beautiful daughters and cute-as-a-button cavoodle, Charlie.
In her time off she enjoys going on trail rides with her beautiful horse Samson, working in the garden, and trying new recipes.
Mandy – Front Office Coordinator
You can catch Mandy at the front desk of Wickham Terrace Dental, always ready with a big smile to help make your appointment a joy!
Mandy has 9 years' experience in the dental industry, starting out on reception before working her way through a Cert III in the clinic, up through various management ranks. Yet she still loves that she is learning new things every day. Mandy is passionate about the dentistry industry, and is always excited to see the new smiles our patients display.
When she's not at work Mandy loves spending time with her family, travelling, cooking up a storm and hitting the gym. However her newest passion is being a mum to her beautiful monster… er that's her toddler Jack!
Karen - Dental Nurse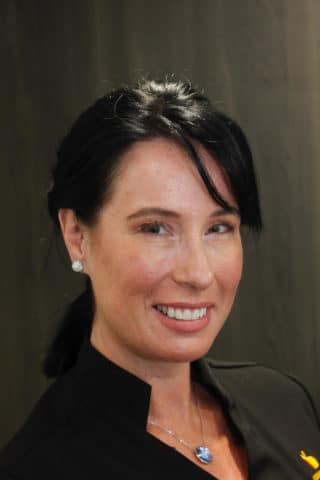 Karen began her dental career 30 years ago with the Australian Dental Assistant Association in Sydney. A self-confessed "dental nut", she takes a gentle and friendly approach to dentistry. Karen is passionate and truly loves what she does.
She has attended numerous continuing education courses, and has extensive experience in cosmetic dentistry, dental implants, periodontics, endodontics, orthodontics, oral surgery, general anaesthetics, paediatrics, practice management, and treatment coordination. Apart from dentistry Karen has also worked with people with disabilities for 7 years.
With her keen eye for detail, Karen has an empathetic nature and a caring disposition – with lots of bubbles and smiles! She aims to share her passion for dental care with all her patients.
Outside of dentistry Karen loves spending time with horses and working on her art. In 2015 she completed her Visual Arts Dip and was a practicing art teacher within the local community. When she is not in our surgery she continues her studies in the creative industries by undertaking a bachelor of Branded Design.
Ponlok – Dental Nurse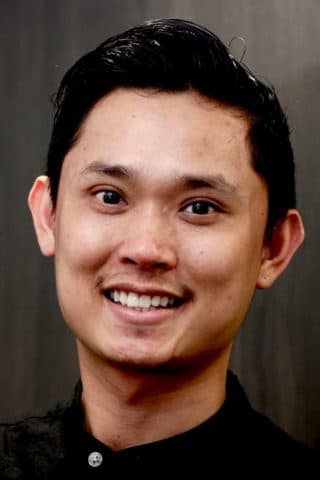 Joining us in 2019 as our new dental nurse, Ponlok has quickly become a valued member of our team thanks to his friendly personality and work ethic.
Ponlok completed his Bachelor Degree in Dental Sciences in Cambodia before moving to Australia with his family. With his passion and love for dental practice – especially orthodontic treatment and operative dentistry – Ponlok is now enjoying every moment he spends with our team.
In his free time, Ponlok enjoys reading and listening to music.
Charlotte – Dental Nurse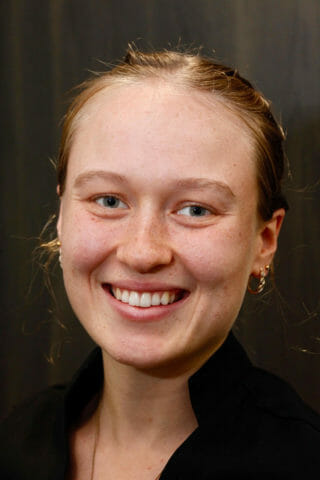 Charlotte joined the team in 2019 as a dental nurse. She enjoys the intricate nature of cosmetic dentistry and how patients are transformed after their treatment.
She also has a passion for graphic design, and assists us with developing and creating video content for our Facebook page.
Outside of dentistry, Charlotte enjoys HIIT style workouts, cake decorating, and playing the piano.
Alida – Dental Nurse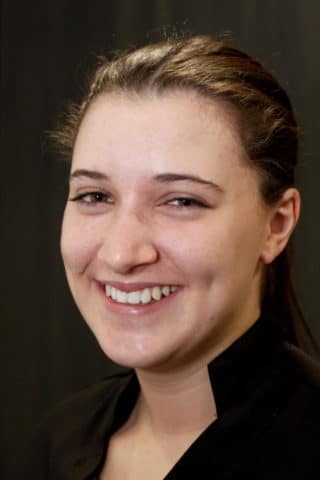 Joining Wickham Terrace Dental in 2018, Alida provides an extra pair of hands around the practice and helps the team with all aspects of our dental practice. She will be trained in dental nursing and front office duties.
Alida has been coming for regular check-ups at Wickham Terrace Dental for several years now, and says she has "always appreciated the kindness of the staff and the overall friendly atmosphere. I'm thrilled to now be a part of such an amazing team!"
In her spare time Alida likes rowing (which she has been involved in for the past six years), reading, listening to music, and eating lots of chocolate!