Improve your smile with the latest cosmetic dental techniques
Your smile is one of your most individual features, and often the first thing people notice about you. So if you're unhappy with the appearance of your smile, it can have a big effect on your social and professional relationships.
Whether you'd like to make a large change or a small one, the Wickham Terrace Dental team combine modern dental techniques with caring, personal service, to help you achieve your goals for your smile.
Our advanced cosmetic dentistry procedures include
We understand that committing to a new life chapter with cosmetic dentistry is a big decision. So we begin the process with a comprehensive personal consultation in our Brisbane practice, to give you all the information you need before we begin.
We can also utilise the latest Digital Smile Design technology to give you a realistic representation of what we can achieve in your smile makeover.
Of course, an attractive smile is also a healthy smile. Our team will recommend not only cosmetic dental techniques, but also preventive dental procedures, to ensure your smile is as healthy as it is beautiful.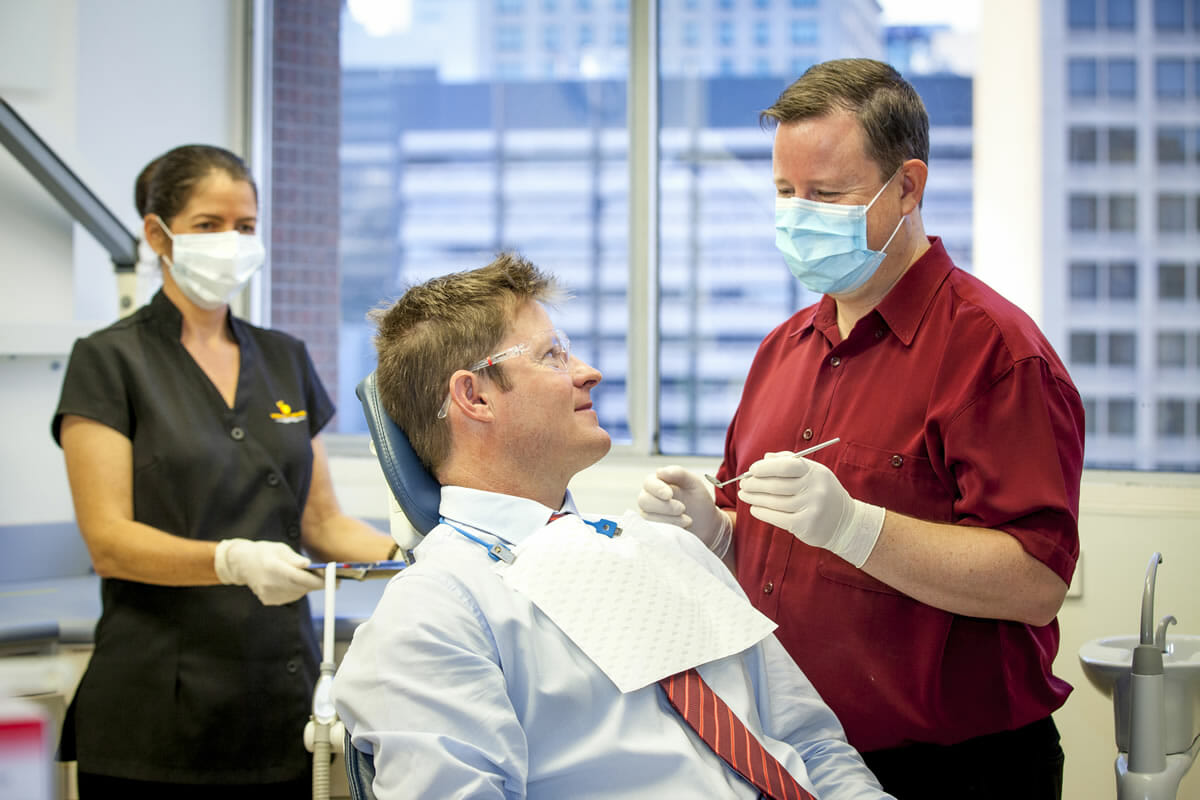 An affordable way to pay for cosmetic dental treatment
At Wickham Terrace Dental, we understand that for some patients, the cost of cosmetic dentistry can be a concern. So we've partnered with Medical And Cosmetic Credit (MAC Credit) to offer finance packages that could help you afford the cost of cosmetic dentistry.
MAC Credit's Patient Payment Plans could be your ideal way to access cosmetic dental treatment. Find out more here.
To find out more about how cosmetic dentistry from our Brisbane dental practice could benefit you, contact Wickham Terrace Dental today or enjoy browsing our treatment options for more information.
Frequently Asked Questions
What is cosmetic dentistry?
If you're unhappy with teeth which are crooked, stained, chipped, or even missing altogether, cosmetic dental procedures from Wickham Terrace Dental Brisbane could be your path back to a more attractive, natural-looking smile.
With the help of our modern dental technology, the friendly Wickham Terrace Dental team will be happy to give you expert, personalised advice on choosing the right cosmetic dentistry treatment option for your smile.
What are the most popular cosmetic dental treatments?
Some of the latest advances in modern cosmetic dentistry include
Tooth whitening could be perfect if you'd like a brighter smile without using any artificial additions.
Porcelain dental veneers are ideal for improving the look of crooked, stained or uneven teeth, giving you a beautiful smile you'll love showing off.
Dental implants, dental crowns or bridges are modern, highly effective options for replacing missing teeth and completing your smile once more.
White fillings are a healthier, safer, and much more attractive alternative to old-fashioned dark amalgam fillings.