We can now perform ALL dental treatments once again
Please ensure you have no COVID symptoms, and haven't been in contact with those who have.
Call us on 3831 3031 or get in touch online.
Brisbane city dentists who care about your oral health
Make an appointment today and enjoy quality dental care from our experienced team. We look forward to meeting you soon.
Special CBD parking offer
Driving to Wickham Terrace Dental? We've teamed up with Astor Terrace Car Park, 28 Astor Tce Spring Hill to offer special discounted parking to our patients.
Park for up to 3 hours for just $15, up to 4 hours for $20, or stay for up to 5 hours and pay only $25! That's exceptional value for Brisbane CBD parking and it's just 100 metres from our practice.
For your special rate CBD car parking, just ask us for a parking voucher at your next appointment.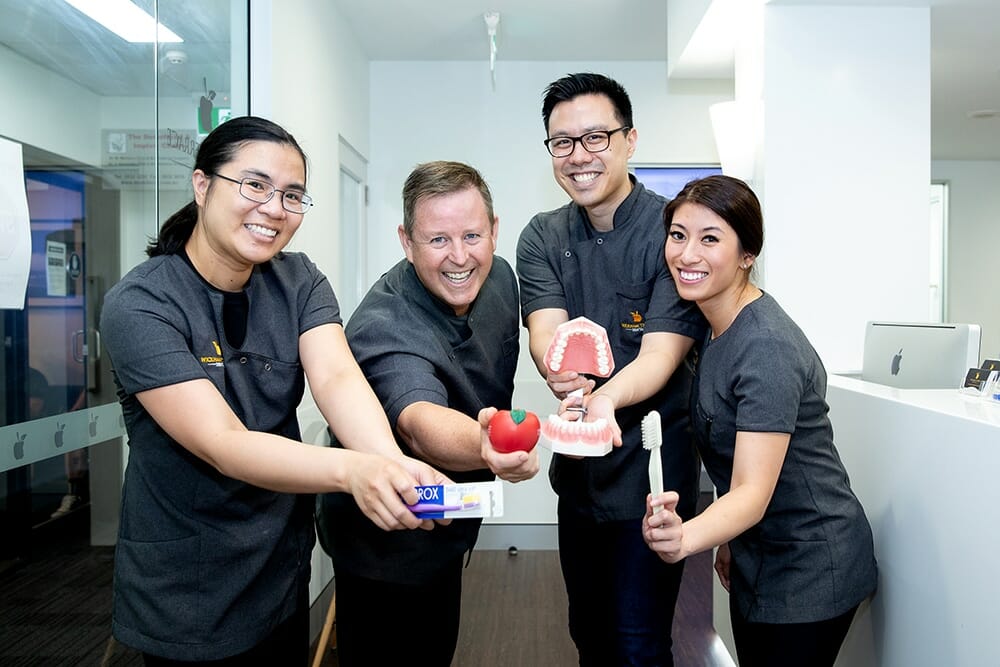 Call us
07 3831 3031
Email us
Visit us
Morris Towers,
Level 9/149 Wickham Terrace,
Brisbane City QLD 4000
Our opening hours
Monday: 9:00 am to 5:00 pm
Tuesday: 7:30 am to 5:00 pm
Wednesday: 7:30 am to 5:00 pm
Thursday: 9:00 am to 7:00 pm
Friday: 8:00 am to 4:00 pm