Dentistry payment options
Offering you more ways to pay for your dental treatment
At Wickham Terrace Dental we're constantly working to find new ways to make your high quality dental treatment more affordable.
We're pleased to offer you the following options for paying for your dentistry in the Brisbane CBD.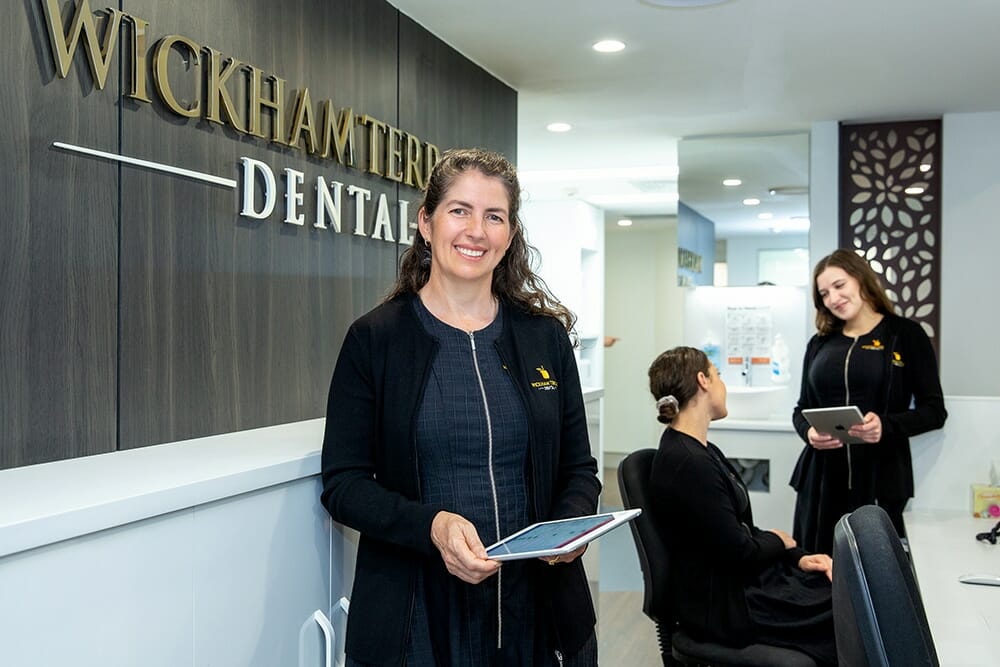 We have partnered with DentiCare, the leading dental payment plan provider, to offer you an interest-free means to pay for the quality dental treatments you require.
You can use DentiCare's flexible payment plans for dental treatments over $2,000 from Wickham Terrace Dental. Find out more about DentiCare here.
You can now apply for the early release of your superannuation to pay for dental and orthodontic treatments for you and your family.
We work with SuperCare, who can assist you to make your application to the Department of Human Services (DHS). Find out more about paying for your dental treatment with your super here.
Shop health, pay later with Humm
Look after your health with payment plans from Humm. You can buy now and pay later, with no interest ever.
With Humm Little Things, there is no credit check and you can be approved for a wallet of up to $2,000 instantly. Further credit criteria apply to Humm Big Things (up to $30,000). You can apply with one of our friendly front office coordinators – and approval is instant!
To be eligible for a Humm account you need to:
Be 18 years of age or older
Have a permanent job of 20+ hours per week or are on an aged or veteran's pension
Meet our credit assessment criteria
Be a permanent resident of Australia
Have a valid mobile number, and
Have access to a smartphone/emails.
What we need from you:
A current driver's licence
Your employer details, including your employer's phone number
Credit card or bank account details
A utility or phone bill
A pension card (if applicable)